Are You Open to Relocating?
We have already successfully relocated more than 2,500+ candidates worldwide to EPAM Poland. Become one of them – join us!
Why Choose Poland
Poland, a country rich in culture and history and a moderate cost of living, is framed with the Baltic Sea to the north and mountains to the south. It's a great place for IT experts to live, offering a wide variety of tech events and communities.
Affordable Living
Poland offers an affordable quality of life in comparison to many other EU countries. This includes accommodation, food, education, and medical healthcare.
FAVORABLE TAX TREATMENT
You can take advantage of tax benefits including those related to the transfer of copyright and, if you are married, a mutual taxation with your spouse.
FAMILY BENEFITS
As part of the state program 'Family 500 Plus', families with children receive 500 PLN/month for every child up to 18 years of age. There are two extra days off for parents with children up to 14 years of age.
Travel
Most parts of the country and numerous European cities can be reached by train. Poland also has 12 international airports, plus as a coastal country, Poland offers travel to many locations by the sea.
Time for Vacation and Rest
As part of Poland's Labour Code, you will have 20 or 26 paid days off annually, depending on years of employment, plus 13 national holidays.
Why Choose EPAM in Poland
Work with global industry leaders on a variety of projects
Move projects and industries, all whilst staying with the same company. You will have the ability to join one of 130+ projects across more than 60 clients.
Explore career development opportunities
Create a personalized career development plan and receive regular feedback as part of our performance review cycle.
Have access to our extensive learning programs
Access our online courses and library, collaborate with colleagues around the world, and receive partial or full grants for certifications.
Receive a variety of discounts for employees
Sign up for free English and Polish language classes. You'll also receive a monthly benefits package to spend on our benefits platform, choosing from a range of services and products.
Enjoy flexible & remote work options
Experience our flexible working arrangements with the option to work from any of our Polish offices and/or remotely.
Participate in Employee Stock Purchase Plan
Discover an opportunity available for eligible employees to become a shareholder of EPAM by owning EPAM stock with at least a 15% discount.
Meet Some of our EPAMers who have Already Moved to Poland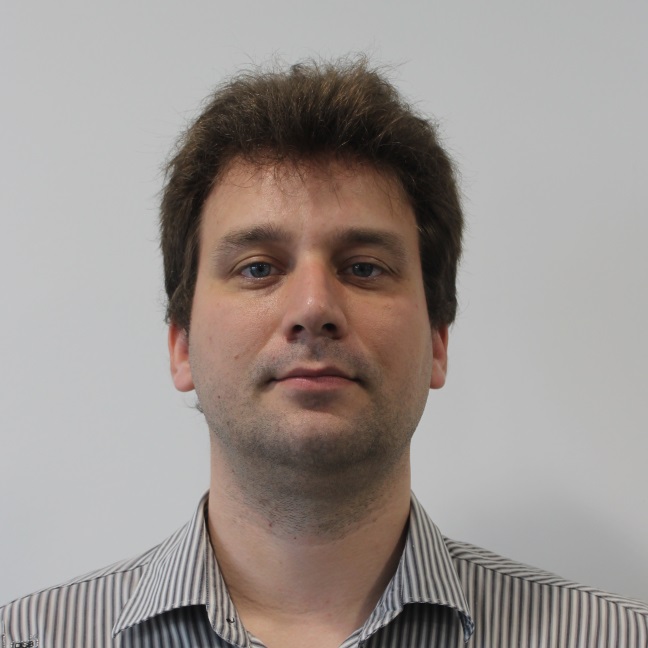 Anton Ilchenko
Lead Software Engineer
I work as a developer in the EPAM Krakow team, where I relocated in 2017 from the hero city of Volgograd. When I got a job at EPAM, I learned about the possibility of development and career growth. Be sure, everything is fine here! I am currently working on a project for a very well-known IT giant. We use a modern and, I would say, a hype stack of technologies. It's nice to see when the company develops together with you.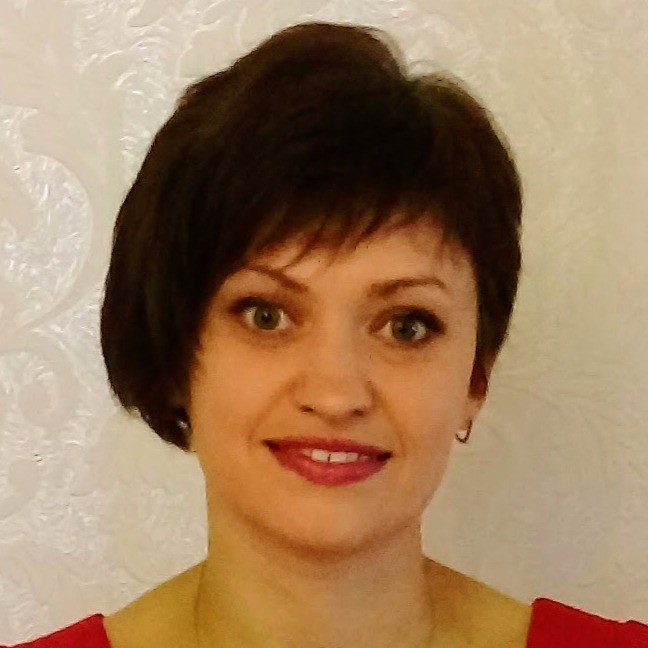 Liudmila Fedoronok
Software Testing Manager
In December 2020, my husband and I decided to relocate to Krakow with our two young children. We were apprehensive about how to find an apartment, a kindergarten, a school, and how to communicate in Polish. Thanks to an adaptation buddy from EPAM and communication with an experienced internal team, we coped with these challenges. Polish language courses for EPAM employees and families allowed us to quickly integrate into Polish life. Now we feel happy, settled, and want to stay for at least a couple more years.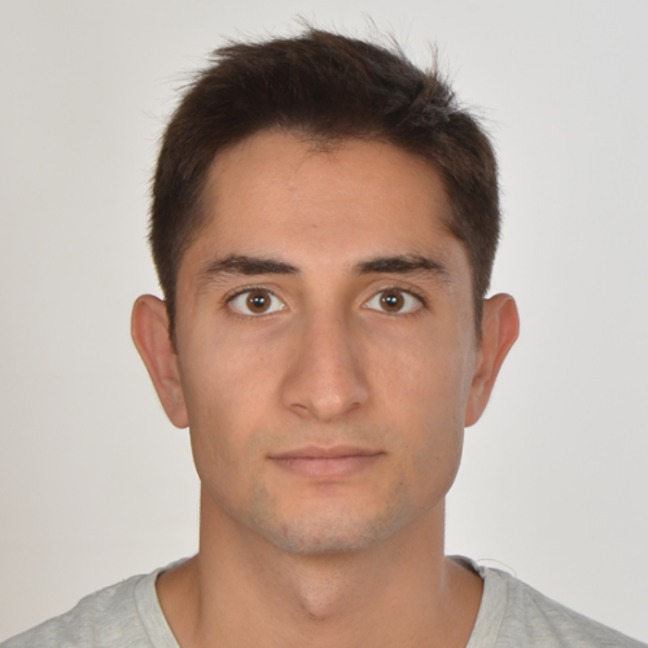 Jamil Zeynalov
System Engineer
Currently, I'm working and living in Krakow, a wonderful and magical city, where I've relocated together with my family from Baku, Azerbaijan. That was our dream to work abroad in a big company. I would like to express our gratitude to EPAM for their help and support in all stages of relocation. They kindly provided me and my family with tickets and temporary apartments, for which we are very grateful.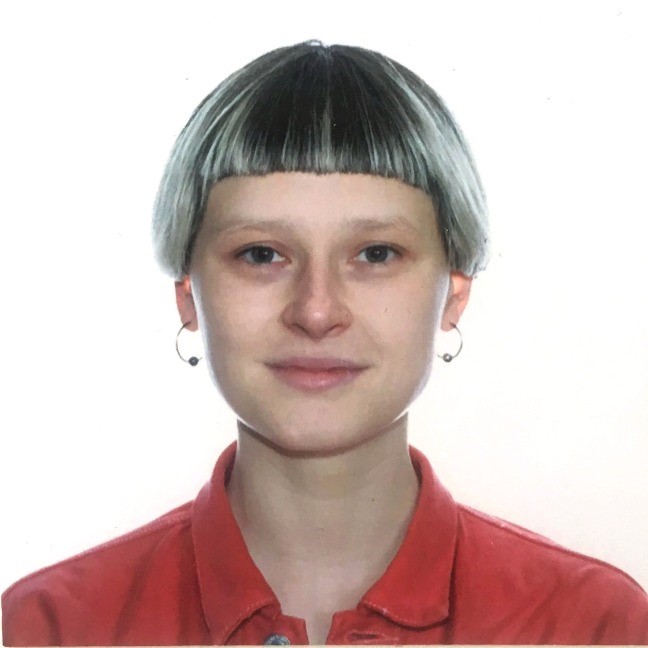 Zina Falevich
Senior UX Designer
My story with EPAM began in June 2017. I joined as a UX designer, and I have been developing my career since then, including now internationally. In the past, I lived in Minsk in Belarus, Vilnius in Lithuania, and in Krakow in Poland. Since 2018, with EPAM I've had the opportunity to return to live in Krakow. I'm really happy that 16 years after my first trip to Krakow, I have now returned to this city to live here for some time again.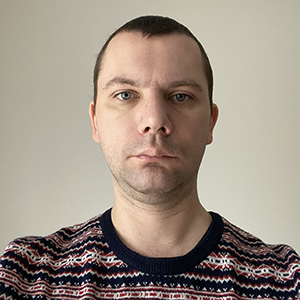 Radu Lohmatov
Software Engineer, .NET
This is the first relocation experience that I passed through together with the EPAM team. Krakow, chosen for my new life, turned out to be a very beautiful city with a rich history. Today, after the experience of moving from Moldova to Poland, I can say with confidence that, everything turned out to be much easier than I could have imagined. Thanks to the support of the relocation and local teams, I have been enjoying a new stage of life for a month in a row.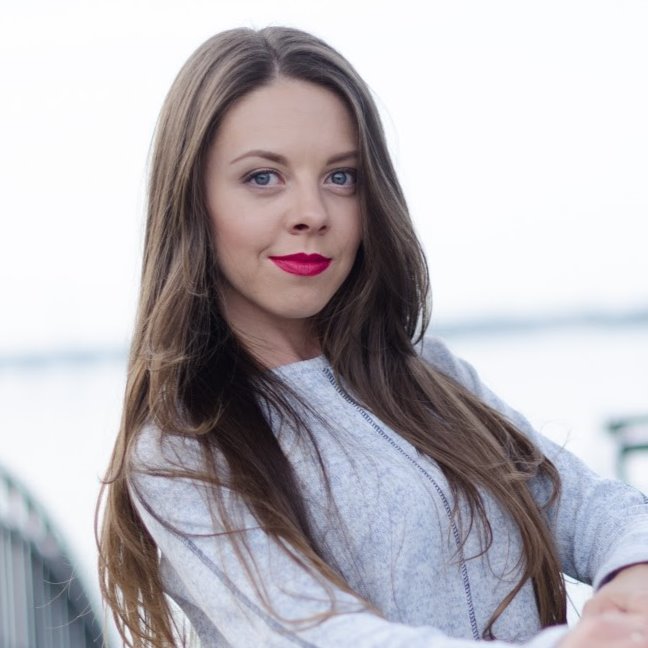 Tetiana Synytsia
Lead Software Testing Engineer
5 years ago, events occurred in my life that pushed me to search for a new project. I hadn't ever thought about moving from Dnipro even to another city, but the stars came together, and the choice for a new life fell on Poland. I live in Wroclaw, and the geographical location of this city is excellent. During this time, I have never regretted the decision to move. The list of positives regarding relocation does not end till today.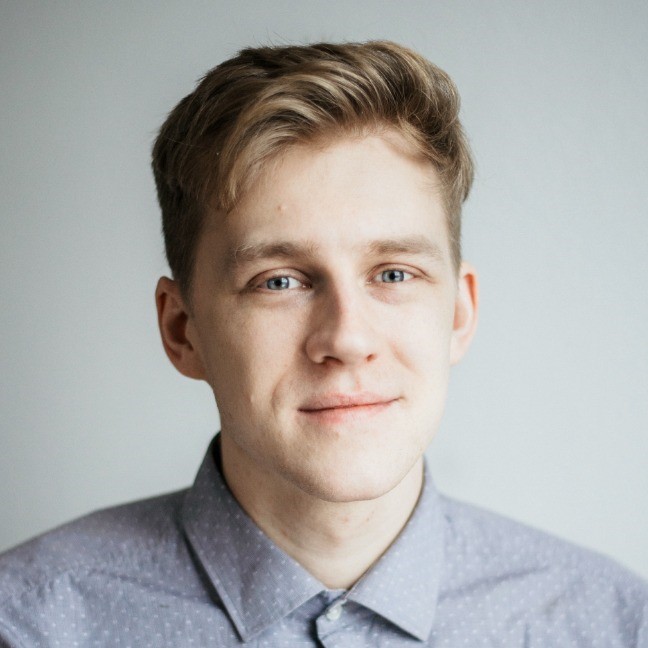 Stanislau Razhanski
Lead Software Engineer
I was born in Minsk, where I graduated from the Belarusian State University of Informatics and Radio electronics. My career at EPAM started in 2012 as a junior software engineer. In December 2020, I decided to relocate to Krakow, where my interesting new chapter began. Krakow impresses me with its urbanism and quality of life. I have been lucky enough to meet new people, enjoy new foods and specific dishes, discover new cities, and immerse myself in local music. 
RELOCATION PROCESS
Gain exposure to new cultures and opportunities
Get relocation-related documentation assistance
Receive transport, logistics and onboarding support
Work with market-leading clients on exciting projects
Join EPAM's Expat Club and buddy community
INTERESTED IN MOVING TO Poland?
Our team is committed to making your relocation journey as seamless as possible. Here is some more detailed information for you.
Timeline
Relocation timelines depends on each step: job offer acceptance, work permit obtainment, visa obtainment, transfer, and onboarding in Poland. Processing time depends on the country of origin and could last from 6 weeks to 3 months.
Relocating with your Family
We will support the relocation of you and your family. If your spouse/partner has a Blue Card, they will be able to work once they receive their temporary permit.
Adapting to your New Country
We will support you at every step, guiding you through the process, providing necessary documentation and sharing an insight into living in Poland. Once you've relocated, we offer a buddy program to help you adapt to your new environment.
Opportunities for Partners
If you are intending on securing work in Poland, we encourage you to take the opportunity to attend our open training courses, as well read through our tips and tricks for job seekers. Please learn more.
Costs
We'll provide relocation-related support for you and your family to cover visa and work permit issuance fees, costs associated with obtaining documents required for your visa or work permit (such as translations or notary fees), costs associated with residence permit/Blue Card application, travel costs for visa application, and travel medical insurance.
Travel and Accommodation
You have two options for arranging your travel and short-term accommodation in Poland: 1) Our Global Mobility team can organize these for you, including providing you with the flight tickets, or 2) you can arrange the travel yourself. In that instance, you will need to confirm all the costs with the Global Mobility Team in advance and then be reimbursed afterwards.
Transport
For you and your family, you'll have two options. You can either receive one-way airfare tickets with transfer and accommodation on the way to the airport, as well as two checked bags (up to 15 kg) each, or you can be reimbursed car mileage, tolls, ferry or hotel en route to the destination city up to $400 USD.
List of Documents
We will provide travel and accommodation assistance, visa support, first residence permit (supported by the immigration vendor), permanent residence permit obtainment and residence permit extension.
Work Permit and Visa
Our Global Mobility team will support you throughout the visa and permit process. Typically, your work permit and visa will need to be obtained before coming to Poland. It usually takes from 6 weeks to 3 months to obtain these documents.
Support for Family Members
We will support you and your eligible family members, including your spouse or unmarried partner (boyfriend, girlfriend or registered domestic partner), and children (own or adopted) up to the legal age as defined by the local law.
Apartment Search
You will be provided with temporary accommodation for your first four weeks in Poland. We recommend you use this time to find your own place. You might want to connect with real estate agencies and/or search OtoDom.pl, OLX.pl, or GumTree.pl.
Please note: EPAM will not be able to assist with your search of a permanent residence.
Rent Compensation
You'll receive up to four weeks of temporary housing provided by Global Mobility or the reimbursement of one month's rent for accommodation up to 4,000 PLN.
Agency Fee
Real estate agencies will charge a fee that usually varies from 50-100% of 1 month's rent plus 23% VAT. EPAM will reimburse you up to 2,500 PLN for this real estate agency fee.
Medical Insurance
Once you have a local employment contract in Poland, you will be covered by the mandatory national medical insurance called ZUS. The fees for ZUS are automatically deducted from your salary.
What is ZUS?
ZUS medical insurance is the public medical care infrastructure available in Poland, for use for hospital and clinic visits, medical examinations, maternal health care, tests, etc. It's highly advisable to enroll your immediate family members in ZUS (including your unemployed spouse and children) as soon as they relocate to Poland.
Private Medical Care
There are two providers of private medical care available for EPAM employees: Luxmed and Medicover. With your monthly fee, you will get access to a vast variety of medical services including doctor appointments, examinations, tests, and maternal health care.
Career Opportunities
Don't see the dream job you were hoping to find? EPAM offers endless opportunities. Learn more about roles open for relocation to Poland.
Our people

EPAM Poland Python discipline allows you to take advantage of working on a variety of projects. At EPAM, we support personal growth and excellence through various programs and courses It includes technology diversity covering Web frameworks like Django and Flask, API ones like FastAPI, and data/AI ones such as Pandas, NumPy, or PyTorch. Such a setup allows everyone to find the right project based on their interest and technical skills.  

Krzysztof Szutowicz

Software Engineering Manager, Head of Python Discipline Poland
Our people

If you choose Poland as your destination, you will be a part of a rapidly growing IT country. The country attracts great specialists and well-known clients to create their development centers. This brings many opportunities for your professional growth with a wide choice of projects, a community of professionals and possibilities to find your place. And it is not only about work. Poland is a place with friendly people, diverse landscapes and nature, value for work-life balance and lots of travelling possibilities.

Nika Sheiko

Project Manager, Head of Mobile QA in Poland
Our people

From the perspective of a DevOps engineer, the primary advantage of joining EPAM's Cloud Practice in Poland is the variety of possible assignments. You will never be stuck on a tedious unsatisfactory project working on an old tech stack! Our portfolio of clients covers different industries and types of projects and significant Cloud providers. This helps us find the right fit project for everyone. This also offers EPAMers the opportunity to experience career progression with paths focused on technical excellence, engineering management and solution architecture.

Marek Falkowski

Systems Engineering Manager 
Our people

EPAM Poland is growing quickly and attracting skilled IT professionals from all over the world. After I relocated to Poland with EPAM, I found myself in a very comfortable environment – a big city, a multicultural team, friendly people and a perfectly organized space for living. My colleagues from the local office warmly welcomed me. EPAM Poland is about teammates who form a close bond and are ready to support you. Real experts work here, from whom you can get tremendous experience. I see many challenges that inspire me, and thanks to the team's support, I know we can do everything.

Aliaksandra Zamkavaya

Talent Acquisition Manager
Our people

Working at EPAM connects you with top clients and brands. We offer various JavaScript-based projects, many with recent technology stacks and tools. We make sure to find the right project for you that will fit your experience and skills and allow you to grow. Well-balanced project teams mean there is always someone to learn from.

Marcin Kulis
Our people

Poland is a fascinating multicultural country. You're in the center of Europe! The cultural mentality feels similar to Slavic culture too. Poland also has an incredibly diverse landscape, so that's a massive benefit if you admire travelling and exploring different places. Poland is one of the fastest-growing EPAM locations, with numerous career opportunities. Every office in Poland is various. There is no central city or principal office. You can choose the one you like and relocate there without any restrictions. The capital city, city of dwarfs, industrial, old king's capital, or seashore – determine whichever you'd prefer! 


Veranika Baradzina

Software Engineering Manager
Our people

Relocating to Poland with EPAM was one of the best choices I have ever made. I found a great new path to grow my technology career as a DevOps Engineer. The team is friendly, helpful, experienced, and eager to share their knowledge. I'm excited about building my career here.

Oleg Tsoy
Our people

We have many exciting projects and a great team. Managers work closely with us to choose the most suitable projects and to help us prepare plans for our professional growth. We have opportunities to take on additional responsibilities and work on challenging tasks that help us stretch ourselves and build our expertise. The possibility for growth comes in various ways at EPAM, and there's always someone who can help you. Join us to take part in this exciting journey.

Rafal Kwasek